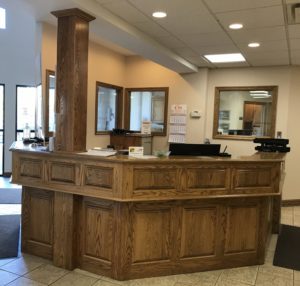 Terms & Conditions
Without a Credit Account, all orders may be paid by:
Cash
Debit card
Visa/MasterCard
Company cheque
With a Credit Account, purchases can be made upon receipt and approval of a fully completed, signed application. Please allow a minimum of two weeks for the approval process. Approval of all new Credit Accounts will be acknowledged in writing.
Delivery And Shipping
Delivery is available for a nominal charge throughout Southern Ontario. Shipping rates outside Southern Ontario vary by distance and weight. Please call our sales staff for rates and information.
Returns/Claims
All returns must be authorized in advance and may be subject to a restocking charge of 10%. Only unused, unaltered (e.g. stain, paint), uncut mouldings will be considered for credit. There is no return/credit allowed on any custom or special order mouldings.
We take pride in the quality of our products. If there are any concerns about the quality of your order, please contact us before the materials have been used. All claims for damaged goods must be reported in a timely manner after receipt to be considered for exchange/credit.
These Terms and Conditions are typical for most orders, but may vary in some respects at the time of purchase.